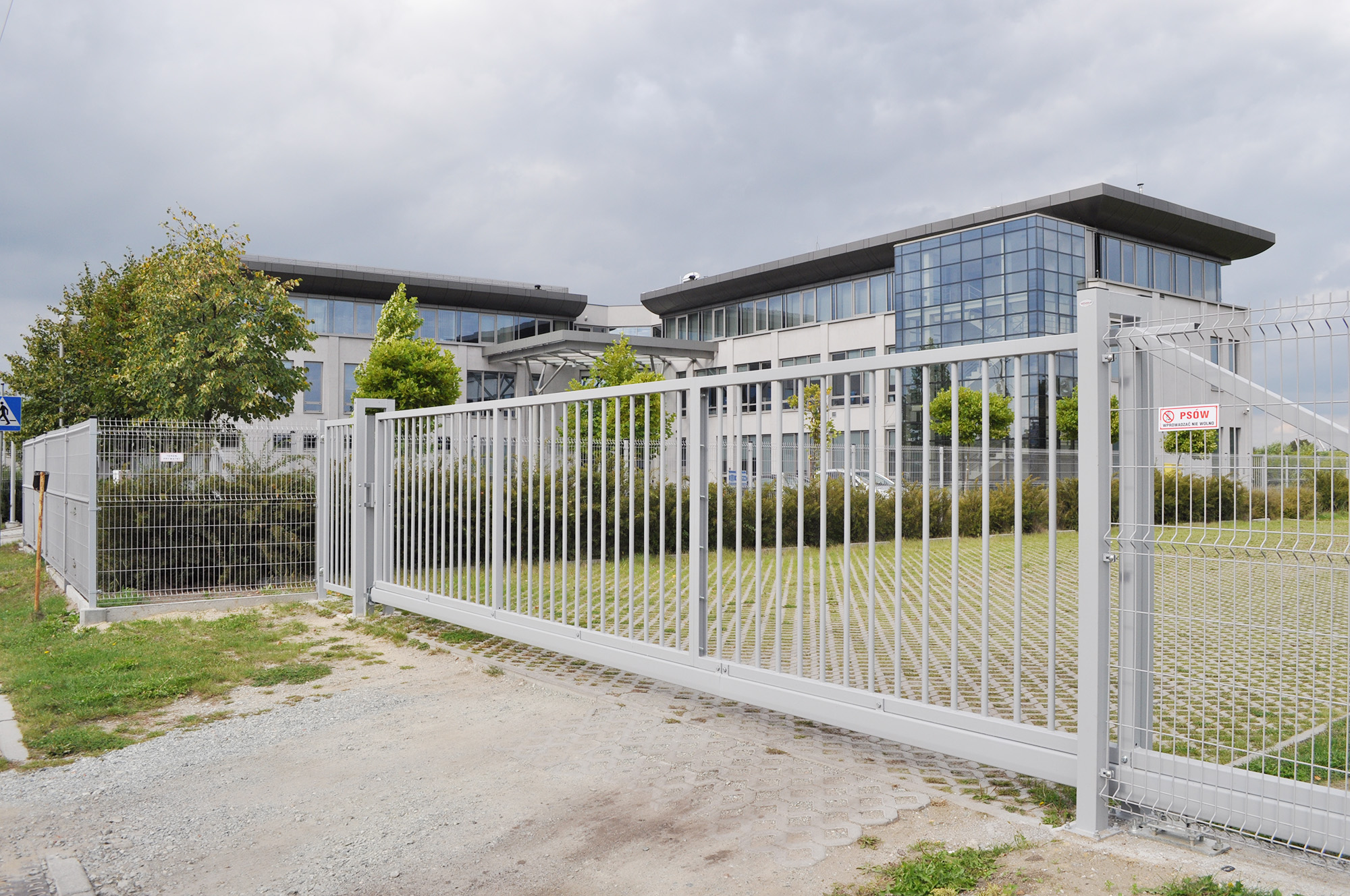 3
The driveway gate is one of the most important elements of your fencing, which is why selecting the right gate is crucial. Choosing the proper gate width is not only about aesthetics but also practicality. Several factors determine the ideal width of your driveway gate. If you are planning to install a fence and need to prepare its design, read our article for insights.
Minimum Width of Driveway Gate
The appearance of your fence is largely regulated by building codes. The essential regulations can be found in the Building Law and the Spatial Planning and Development Law. According to these regulations, the minimum width of a driveway gate for a single-family dwelling property should be at least 2.4 meters. Similarly, the minimum width for a pedestrian gate should be 0.9 meters.
Surprisingly, 2.4 meters is not a lot of space. Therefore, if you have more space available, consider installing a wider gate. If you're concerned about the inconvenience of manually opening a wider gate, think about installing an automated gate opener. Ensure that the opener is certified and complies with EU requirements. Installation should be carried out by a qualified technician with certification from the gate automation manufacturer.
Considerations for Choosing Gate Width
If you have a small property and struggle to allocate space for a gate, you might opt for the narrowest available option. However, if your property has more space, it's advisable to choose a wider model.
For a driveway accommodating a single car, a gate width of around 3 meters is ideal. If you have multiple cars, it's different. For comfortable use, consider a gate with a width of at least 4 meters. This will allow you to enter or exit your property easily, regardless of another car's presence.
Your fencing layout should enable easy maneuvering. If you live on a narrow road, opt for a wider gate – around 4 meters. Otherwise, it might be challenging to turn into the gate. Similarly, if your fence is close to the road, a wider gate is essential for proper positioning during turns.
If you can't install a gate wider than 2.4 meters, consider recessing it deeper into your property. While this reduces usable space, it significantly improves car maneuvering.
What about aesthetics? Generally, for extensive properties with long fences, a wider gate looks better. On the other hand, if the road-facing side of your property is narrow, a smaller gate is more fitting.
The gate's appearance also depends on its type. Available options include single-wing, double-wing, and even four-wing gates, as well as sliding gates. For a small property, consider a narrow single-wing gate to visually expand the space. If space is limited on your driveway, a double-wing gate is practical, requiring less room to open. If your property is large, a four-wing gate is both visually appealing and functional, especially when combined with automation. Sliding gates are a popular choice, as they don't occupy any driveway space during operation. The only limitation is property width. A sliding gate moves along the fence line, and gates of any size can be made to match your fencing project.
Industrial Property Driveway Gate
What if you're planning a fence for an industrial property? In that case, your gate should be at least 5 meters wide, primarily for safety reasons.
When there is a large number of people on the property at the same time, the property owner or administrator must ensure rapid evacuation. This requires a gate wide enough for quick passage.
Industrial gates can be up to 16 meters wide. Wide gates are suitable when various vehicles need access, including trucks. The wide entry clearance accommodates maneuvering large vehicles, ensuring they don't damage the fence.
Unfortunately, the wider the gate, the more challenging installation can be. Sturdy gates are heavy and unwieldy. Therefore, it's advisable to hire a professional team for their installation.