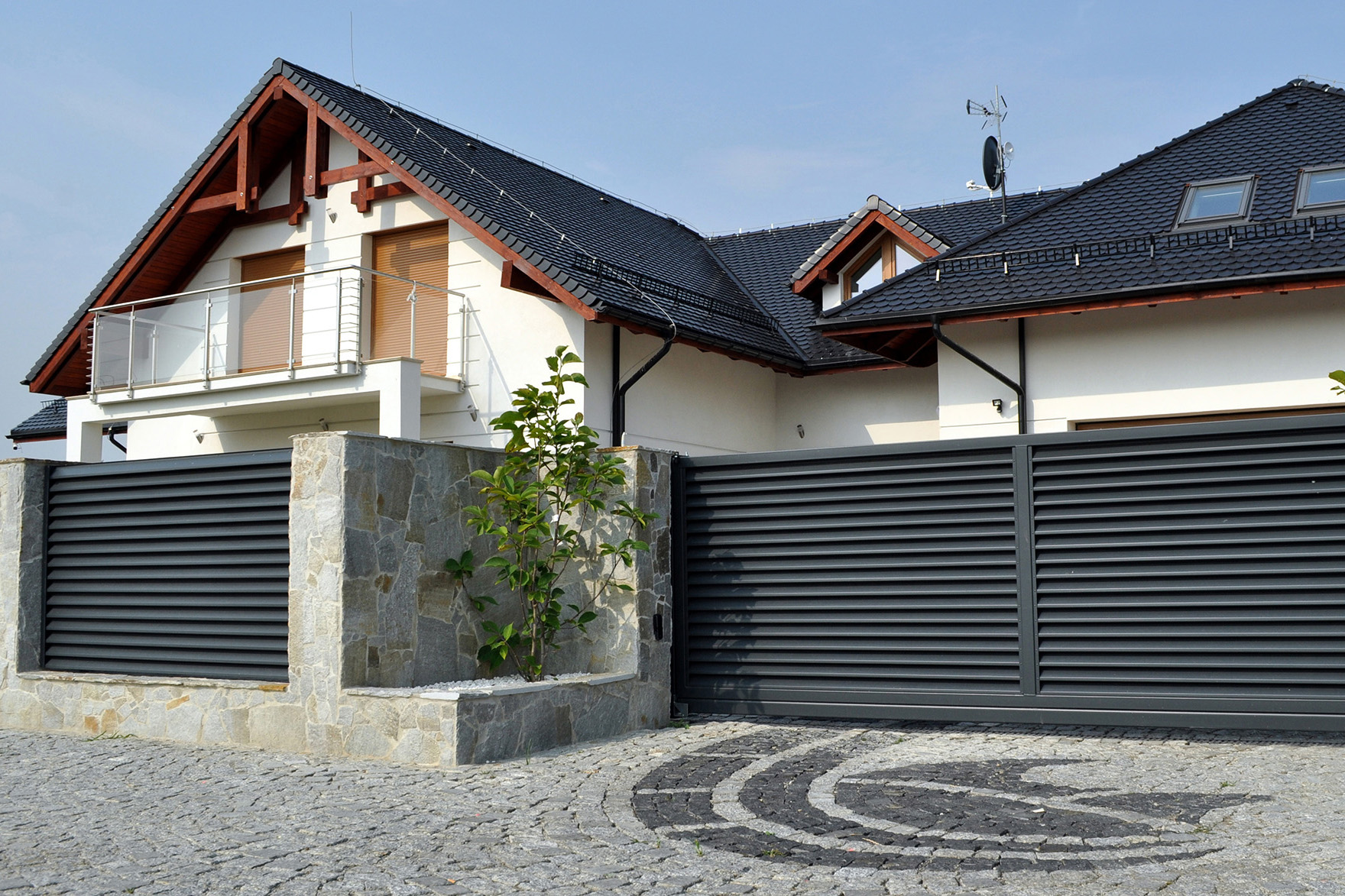 3
If you're planning to fence your property, you must familiarize yourself with the regulations that govern this matter. Although recently the laws related to setting up fences have become less restrictive, it's still important to be aware of them, as violation could result in fines or even a directive to dismantle the fencing. The regulations pertaining to property fencing are outlined in the Building Law and the Spatial Planning and Development Act.
When is a Permit Required for Fencing?
Before erecting a fence, the property owner should ascertain whether a permit is needed. Otherwise, the relevant authority might mandate its removal. According to the building law, installing a fence higher than 2.2 meters requires approval from the architectural and building administration. A visit to the office is also necessary when the planned fence is to divide two areas with significant height differences. Notably, if the intended fence is a concrete retaining wall, its construction must be reported regardless of its height.
In all the mentioned cases, formalities should be settled at least 30 days before the planned construction start date. Otherwise, the authority might not manage to issue the permit in time, causing substantial construction delays. It's worth mentioning that if you're not putting up a new fence but simply renovating an existing one, you don't need to notify the architectural and building administration.
What do Regulations Say About Fence Height?
Concerning fence height, remember that you're obligated to report its construction when it's intended to be over 2.2 meters tall. If you're planning to install a low palisade or panel fence, there's no impediment. The laws in the Building Law do not define a minimum height for fences surrounding properties. This is because erecting a fence is voluntary.
However, regulations closely govern the height of construction fences. Panels dividing a site from a road or adjacent plots must be at least 1.5 meters tall. The fence's height is measured from ground level. To ensure maximum safety, every owner is obligated to enclose the construction site in a robust manner. Even a temporary fence must be stable to avoid endangering individuals in its vicinity. Violating the law related to enclosing construction sites can lead to fines, sometimes amounting to several hundred zlotys. More on this topic can be found in the article "Building a House? Remember the Fence," available on our blog.
Regulations Regarding Fence Finishing
The Building Law clearly regulates matters concerning fence finishing. After all, a fence should not only be aesthetically pleasing but also safe. When erecting a fence, ensure that it lacks sharp elements:
A fence with a height below 1.8 meters must not be finished in a hazardous manner.
You must know that a low fence must never be finished with barbed wire or shards of broken glass. This is to ensure the safety of pedestrians and even wild animals.
The cover for bins must be set back from the property boundary by at least 2.2 meters.
Before constructing a fence, it's advisable to check if there are separate regulations in your area specifying how the fence should look. According to the Spatial Planning and Development Act, the municipal council can establish rules and conditions for situating small architectural objects (…) and fences, including their dimensions, quality standards, and types of construction materials.
Opening a Gate and Driveway Gate – Regulations
An integral part of fencing is the gate and driveway gate. Regulations explicitly state that these must open exclusively inward, onto the property. Neither the fence nor any of its components should extend beyond the property boundary under any circumstances. If you're planning to install a sliding gate, be aware that both the gate itself and the controlling mechanism must not be positioned beyond the property limits. It's worth mentioning that according to regulations, the minimum width of a driveway gate for a single-family property should be 2.4 meters, and the width of a pedestrian gate should be 0.9 meters.
Fencing installation is a significant undertaking, so it's wise to plan ahead. This way, you can secure the necessary approvals in time (for fences requiring notification). To expedite the fencing process, consider hiring a professional installation team. Experts will not only handle the dirty work but also provide guidance on choosing a fence that meets all legal requirements.