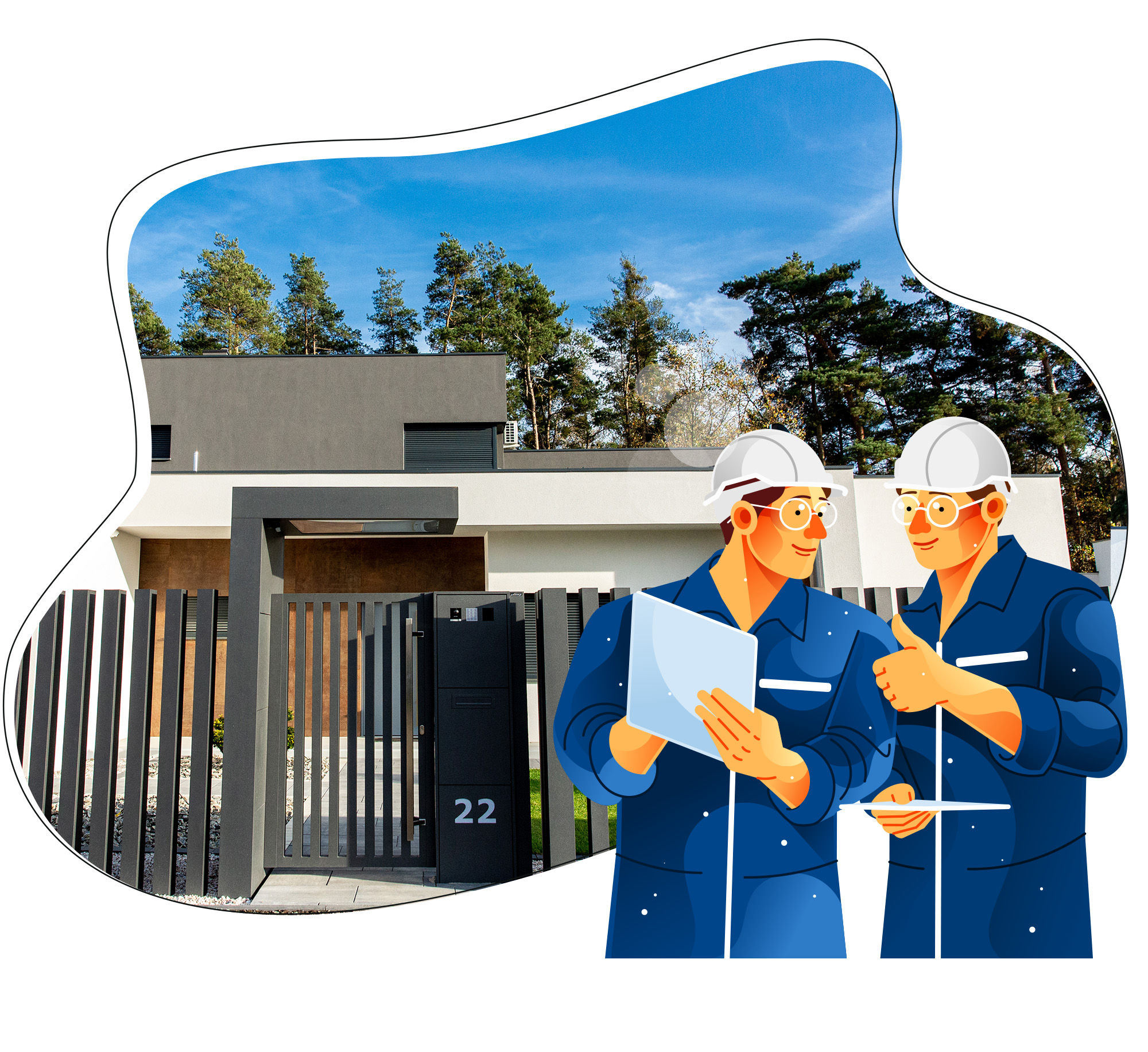 2
You probably dream of a beautiful and functional fence that will perfectly match the character of your property. However, making the decision to purchase a fence is just the beginning of the journey. Another important aspect is professional installation, which affects the durability and aesthetics of the entire project. Therefore, in this article, we will present the benefits of choosing to order a fence along with its installation from a single manufacturer.
Responsibility within one yard.
By choosing an offer where the manufacturer is also the installer, you have the assurance that the entire process – from choosing the fence design to installation – is controlled by one company. This means less stress and fewer misunderstandings. You can confidently trust that your project will be carried out according to your expectations.
Fewer stages, fewer problems.
Opting for ordering a fence along with installation from the manufacturer helps you avoid the headache of coordinating different companies and stages of work. You can be certain that the work will be done according to schedule, and you won't have to stand guard, observing every step.
Quality and coherence.
A manufacturer who knows their product best will be able to ensure the appropriate quality of both the fence and the installation. This way, you'll avoid potential problems in the future.
Time and effort savings.
By choosing a comprehensive service from a single provider, you save time and effort on searching for suitable contractors and organizing the work. It's time that you can allocate to other priorities.
When you buy a fence from us, you'll also gain several important benefits:
We can provide you with comprehensive service, including precise measurements, design, and top-level 3D visualizations. This way, the effect will be visible even before the work starts, and all the important details will be analyzed and included in the project.
Company installation teams.
We guarantee that the fence will be installed by our in-house, skilled, and experienced installation team. We don't use subcontractors or external companies. We take 100% responsibility for the work done. This gives you the confidence that every detail will be perfected.
We offer up to 5 years of warranty on all our fences, gates, and entryways. During this time, you can take advantage of our warranty service, provided directly by us as the manufacturer. Additionally, even after this period, we won't disappear; we're always ready to provide post-warranty service. This way, you can be sure that your fence and automation will always work perfectly. Even if something happens after a few years, we will arrive with professional assistance to fix any issues.
Therefore, if you dream of a beautifully fenced space that reflects your taste and meets all expectations, choosing a fence with installation from the manufacturer is a clear step toward fulfilling that dream. Take advantage of a comprehensive service that allows you to enjoy the end result without unnecessary complications. Contact us today and make your fence a reality.