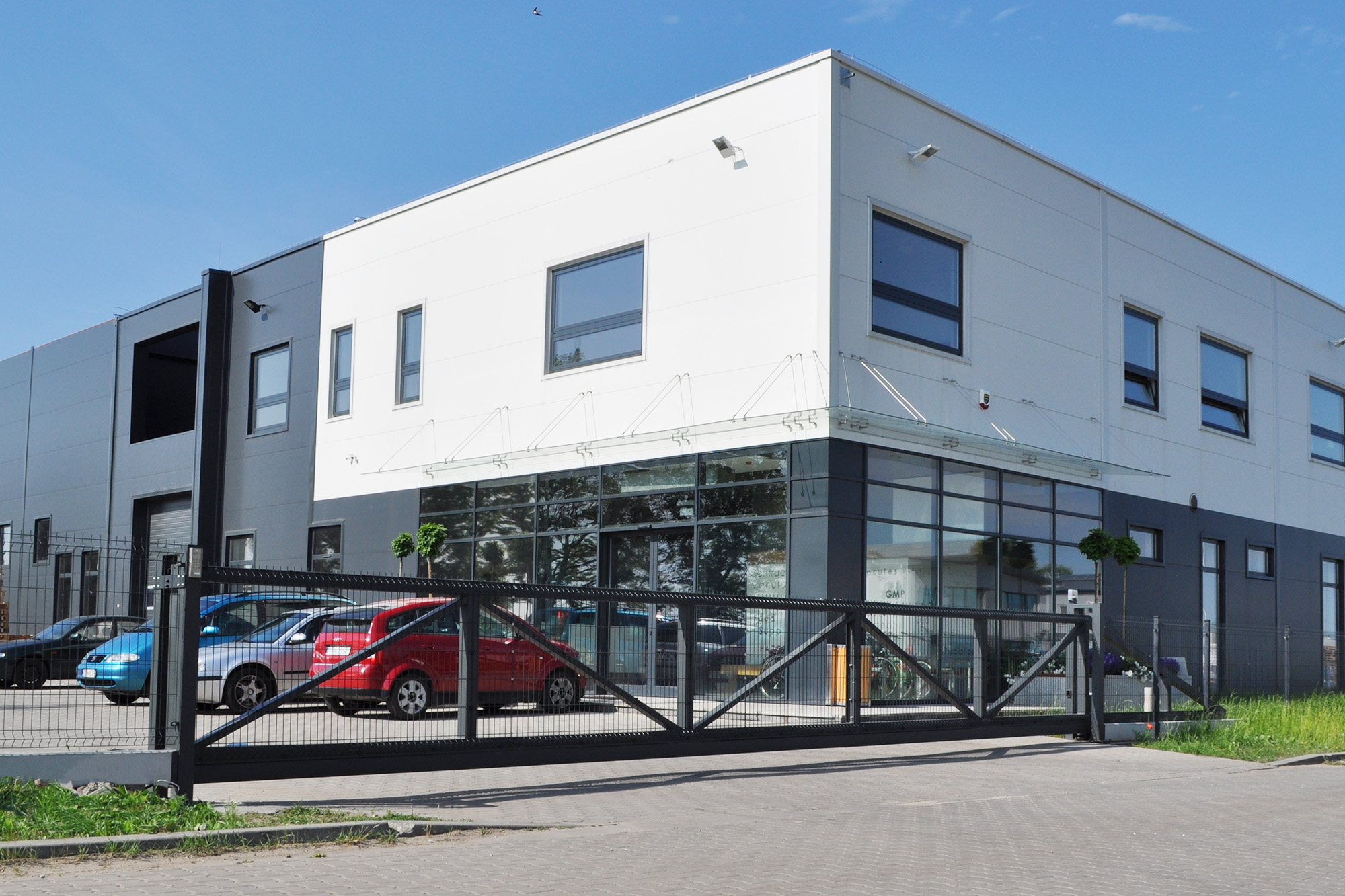 2
You are the owner of a company and you're wondering which industrial fence to choose? Above all, it should be sturdy, easy to install, and relatively inexpensive. Resistance to weather conditions and adaptation to the needs of your industry are also important factors. We will show you a few solutions that will make your choice simple.
Opt for Panel Fencing
The most popular choice among customers is panel fencing. It is characterized by high durability, corrosion resistance, and ease of installation. When you need to fence a large area, panel fencing is a great choice. With a variety of heights and colors available, you'll find something suitable for your company.
If you value fence durability, choose straight panel fencing, reinforced with two thicker cross wires. All panels have a smooth side and are finished with protruding rods on the other side, preventing small animals from entering the premises and enhancing security.
Both plain and embossed panels can be extended with barbed wire protection. Three rows of wires are installed at a 45-degree angle on the sides, which can be further equipped with razor or concertina wire for maximum protection.
Try Wire Mesh Fencing
This is the cheapest but least durable type of fencing you can use to secure your company's premises. Wire mesh fencing is characterized by its lightness and ease of installation. It consists of posts with galvanized mesh stretched between them. For aesthetic appeal, you can choose a color-coated mesh in various colors. Wire mesh fencing is undoubtedly the ideal solution if you're looking for an affordable and quick way to fence your company.
Opt for Gabion Fencing
What to choose if your fence needs to serve both protective and aesthetic functions? In such cases, gabion fencing works wonderfully. Gabions are minimalist structures made of steel mesh that fulfill all the functions of panel fencing, but can be enriched with strengthening and decorative elements. These fences are often filled with stone, with granite chippings being the cheapest option that still looks very elegant. You can replace it with pebbles or colored glass. Gabion fencing serves both protective and decorative purposes. If you want to save a bit, you can use it at the front of the premises in combination with panel or wire mesh fencing. The whole setup will look minimalist and stylish, leaving an impression on anyone visiting your company.
Choose Palisade Fencing
The construction of palisade sections is different from panels. Sections are made not from wire, but from steel, aluminum, or aluzinc sheet profiles. In this option, you can choose a louvered fence design that provides protection against intruders while also shielding your premises from prying eyes. When choosing a fence for your company premises, opt for materials that are cost-effective, yet sturdy and elegant. Palisades, in addition to their modern and stylish appearance, are incredibly durable.
Have you chosen the perfect fence for your company? Now let's discuss which type of gate to use.
What to Choose: Sliding or Folding Gates?
Industrial sliding gates are available in two variants: up to 6m and up to 16m. The choice between them depends on the size of your property and the dimensions of vehicles passing through. Both options offer robust, automated opening and closing security solutions. Importantly, sliding industrial gates can be finished with panels that match the fence you've selected.
A folding gate takes up minimal space when opening. Therefore, it's perfect for smaller areas where a sliding gate isn't feasible. A folding gate inherits all the advantages of a sliding gate and is an ideal solution for limited spaces.