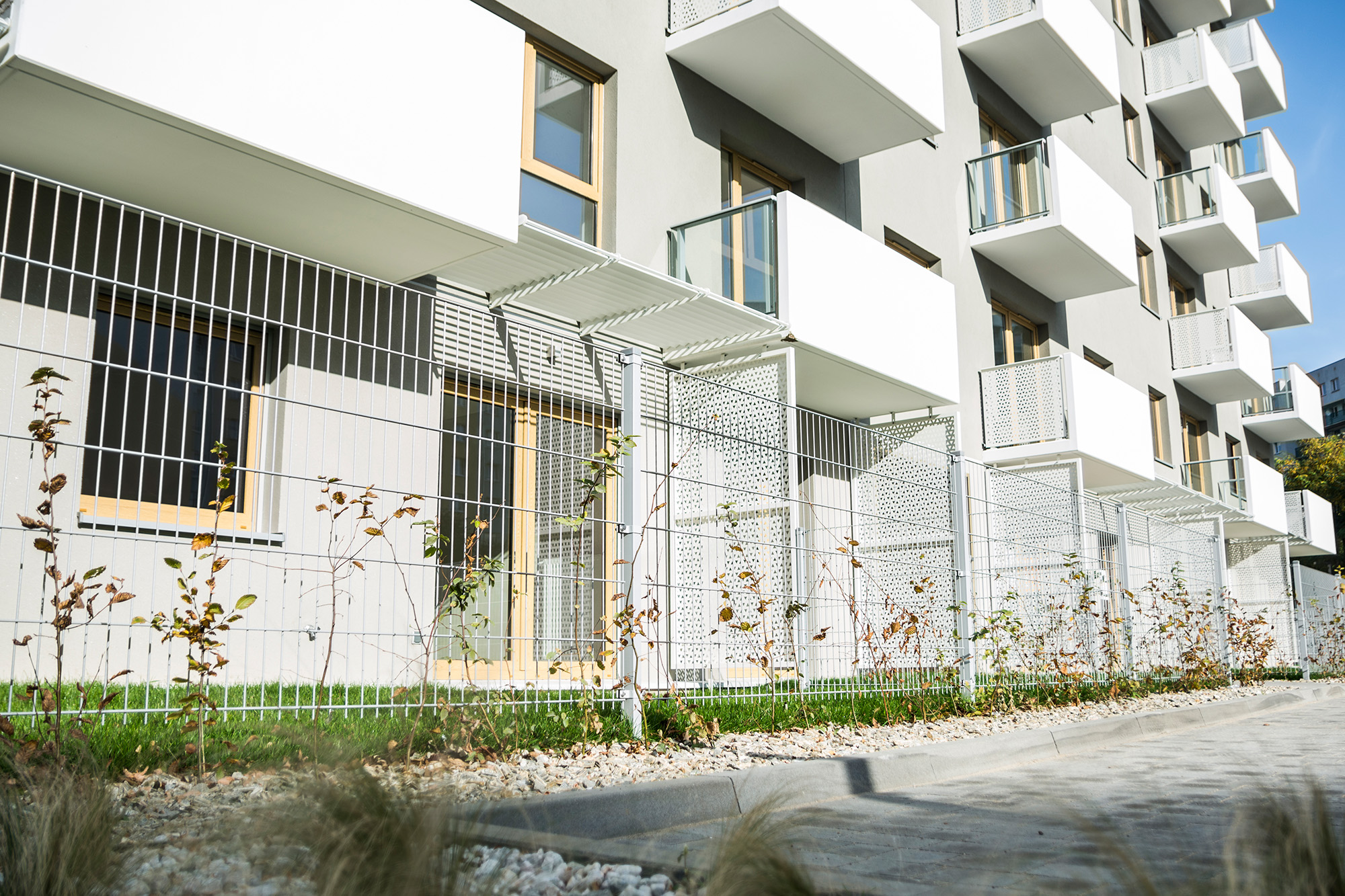 3
The fencing of the plot serves many essential functions. It secures the property from intrusion by outsiders and also prevents children and pets from getting close to the dangerous road. A properly fenced plot provides a sense of security and freedom. You value a durable fence for your plot but don't want to spend a fortune on it? There are several cost-effective solutions that will ensure safety and isolation of the area while not burdening your wallet. Let's explore our suggestions that will definitely guide you on how to fence your plot inexpensively yet effectively.
Wire Mesh Fencing
The simplest and most economical way to fence a plot is by using wire mesh. Its installation involves setting up fence posts in the ground and then stretching galvanized wire mesh between them. To ensure stable posts, they should be anchored in concrete, and a prefabricated foundation can be placed beneath the mesh. However, if you want additional savings, you can skip the concrete foundation panels.
You can opt for raw, galvanized, or coated mesh in various colors, which adds aesthetic value and blends well with your home's style. Our range includes various heights for both posts and mesh, along with all necessary installation components. The cost of this type of fencing is only slightly lower than that of fencing panels, and many people opt for slightly more expensive solutions that offer higher aesthetic qualities and greater rigidity, as seen in panel fences.
Panel Fencing
Considering panel fencing but looking for the most economical option? Choose pressed panels with a mesh size of at least 50×200 and 4mm wire, providing enhanced overall rigidity. You can select from different panel heights to perfectly match your needs. The panels are made from galvanized wire. In our offering, you can find both raw models and those powder-coated in one of five colors, including the trendy anthracite.
This approach also allows for skipping the use of a foundation. This step significantly reduces costs, similar to wire mesh fencing. Panel fencing is sturdy and will surely serve you for many years, ultimately saving you on repairs.
In our range, you'll find two types of panel fencing – straight panel fencing and 3D pressed panel fencing.
Gabion Fencing
Dreaming of an eye-catching and fashionable home fence but want to minimize costs? Go for gabions and explore savings in your choice of fill material. This type of fencing is incredibly popular and has impressed designers and investors alike since its production began. Minimalistic, modern, offering multiple finishing possibilities – what more could you want?
Gabion fencing consists of panels that can be filled with any type of aggregate. Usually, rounded pebbles or granite and basalt chips are used. Want to avoid overpaying for fill? Use fieldstone, the most affordable option, and thanks to the variety of shapes and colors, your fence will be unique. Gabions are a trendy choice for the long term, and when you tire of fieldstone fill, you can easily replace it with granite slate, brick, or even wood. These options allow you to match your fence to nearly any style, from modernist to rustic. By employing this solution, you can change your fence's appearance even after years, without altering its structure and most importantly, without incurring high costs.
See one of our installations where the investor combined aluminum panels with gabions: aluminum fencing with gabions.
Customized Fencing Solutions
No matter the style of your home, you can find a cost-effective solution for property fencing that perfectly complements it. Remember, we can assist you in selecting the right gate and gate for each type of fence, and then guide you through the ordering process. If you're interested, you can also take advantage of our installation service. During this time, we'll handle all the details, and you can focus on your duties or simply relax.
Find out why it's worth buying fencing from the manufacturer with installation on our homepage: why choose us?