Model AL24 is an aluminum fence that stands out with its unique arrangement of horizontal profiles, creating an intriguing non-transparent composition. The profile with dimensions 200x19mm is complemented by profiles measuring 15x15mm, giving AL24 fence a distinctive character.
Thanks to its non-transparent design, the AL24 fence provides privacy while maintaining a modern style for your surroundings. It harmonizes perfectly with concrete walls and gabions, creating a cohesive and aesthetic whole. Hinge covers and gate latch ensure 100% non-transparency of the fence from the outside.
The installation of the fence elements is quick and easy and does not require specialized solutions. Additionally, there is an option to install the posts from within the property, making them invisible from the outside and enhancing the aesthetics of the fence.
The AL24 fence not only ensures privacy but also presents an attractive appearance from both the front and the back. Its robust construction and lack of visible fastenings and welds guarantee durability and elegance.
The availability of a full range of colors from the RAL palette allows you to match the fence to your individual aesthetic preferences. Moreover, the AL24 fence is made of aluminum from 100% Polish production, which means it requires no maintenance, making it easy and convenient to keep in excellent condition. Furthermore, the possibility of full automation allows for even greater convenience of use.
By choosing our AL24 fence, you receive not only a product with an appealing appearance and solid construction but also a guarantee of privacy and security.
Standard Color Versions (full RAL color palette available for an additional fee)
RAL 7016SM Anthracite grey metalizing structure
RAL 8017 MAT Chocolate brown
RAL 9016 MAT Traffic white
RAL7016DS Anthracite grey fine structure
Wood texture (extra cost)
Panel
Price:
od 1414 zł brutto/m2
Double-wing gate
Price:
od 1990 zł brutto/m2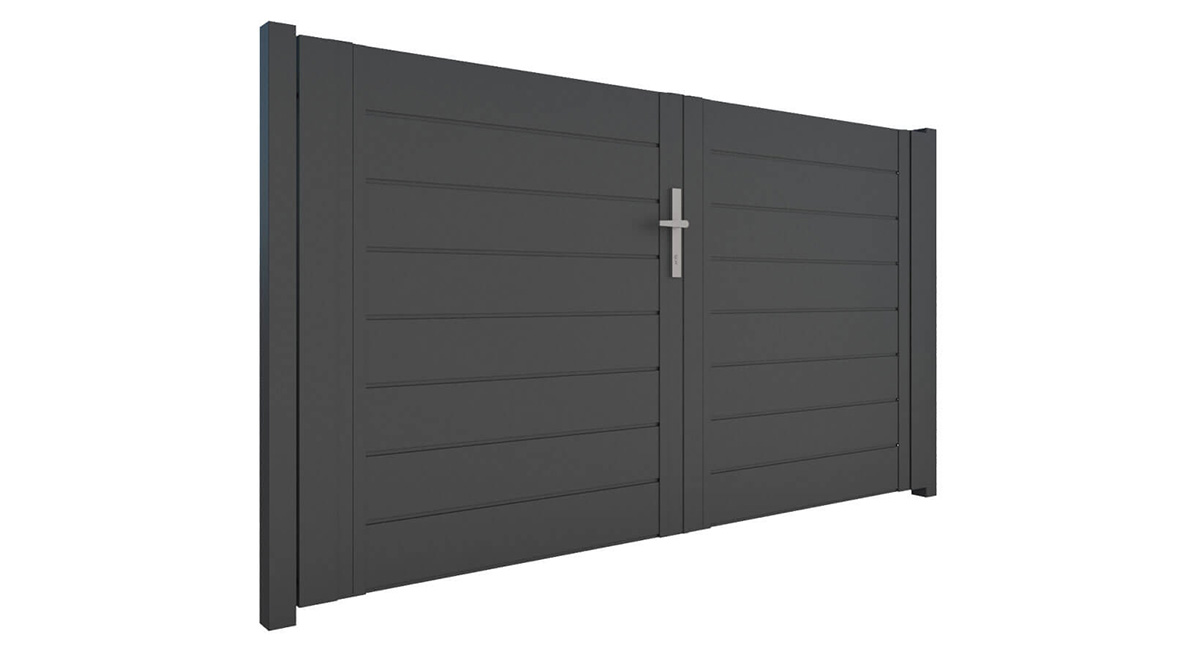 Sliding gate
Price:
od 2400 zł brutto/m2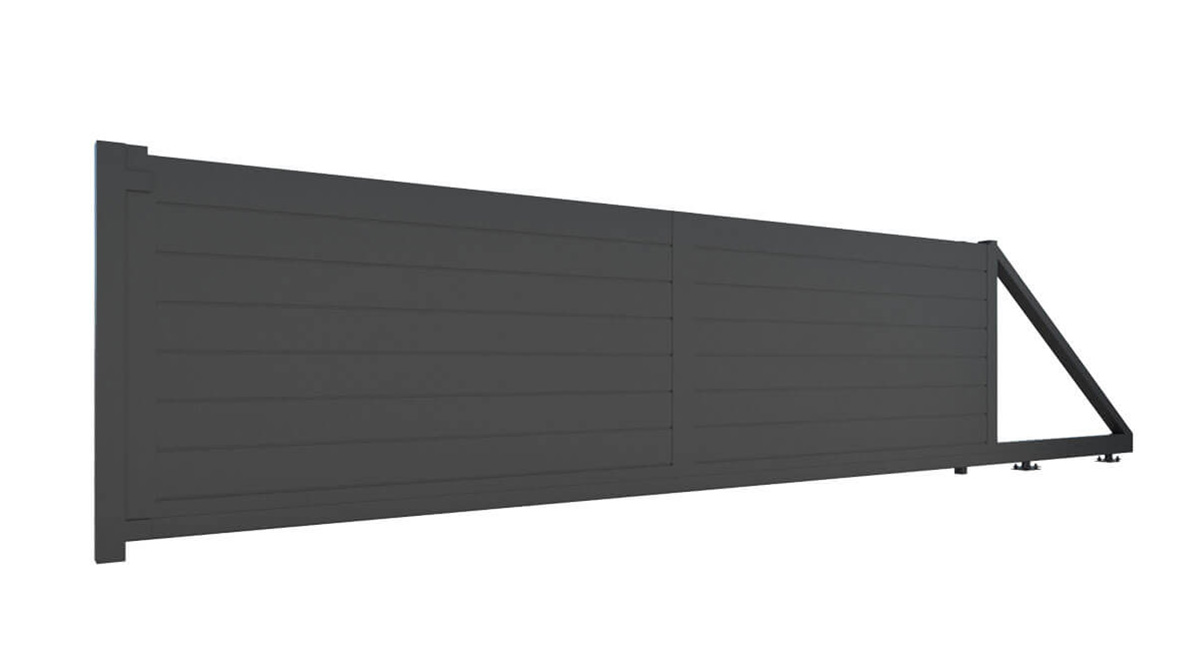 Gate
Price:
od 2181 zł brutto/m2