Consistently enjoying high demand, this market bestseller is a designer canopy covered with a glass roof. It's one of the most cutting-edge solutions tailored to individual customer needs. The combination of two exceptional materials, aluminum and glass, ensures a high-quality finish.
The modern model owes its success to a modular system, guaranteeing integration into any style based on the most refined tastes, translating into a luxurious product appearance. The glass, through which we can still gaze into the greenery, sky, and stars, as well as the excellent terrace illumination, create a sense of high comfort.
The product also offers broad possibilities for expansion with additional features through the installation of trellises, aluminum enclosures in the form of various models of sidewalls, and aluminum enclosures in the form of compartments for garden accessories or cushions for chairs and sofas. A specially dedicated system for a green wall has also been developed as one of the creatively revitalizing options for the entire structure.
Another solution is a glass wall. Doors, including glass sidewalls, allow you to enjoy an unrestricted view regardless of the weather. The elegant and lightweight aluminum enclosure distinguishes the pergola from those available on the market. In addition to transparent models, we also offer opaque aluminum sidewalls that protect against adverse weather conditions while providing a sense of privacy. The design allows for the use of the canopy as a freestanding structure on four support profiles or wall-mounted on two support posts. The pergola is available in colors RAL7016, RAL9016, RAL7024, or RAL7040.
Standard Color Versions (full RAL color palette available for an additional fee)
Modern Pergolas
Each pergola is individually priced after measurements taken by our specialist. The net price per square meter varies depending on the final dimensions of the pergola, the accessories used, the installation location, and its specific requirements. As an estimate, the cost per square meter of the roof ranges between 1000 PLN net (for a roof area of 28m2), 1200 PLN net (for a roof area of 20m2), and 1430 PLN net (for a roof area of 12m2).
Price:
od 1200zł brutto za m2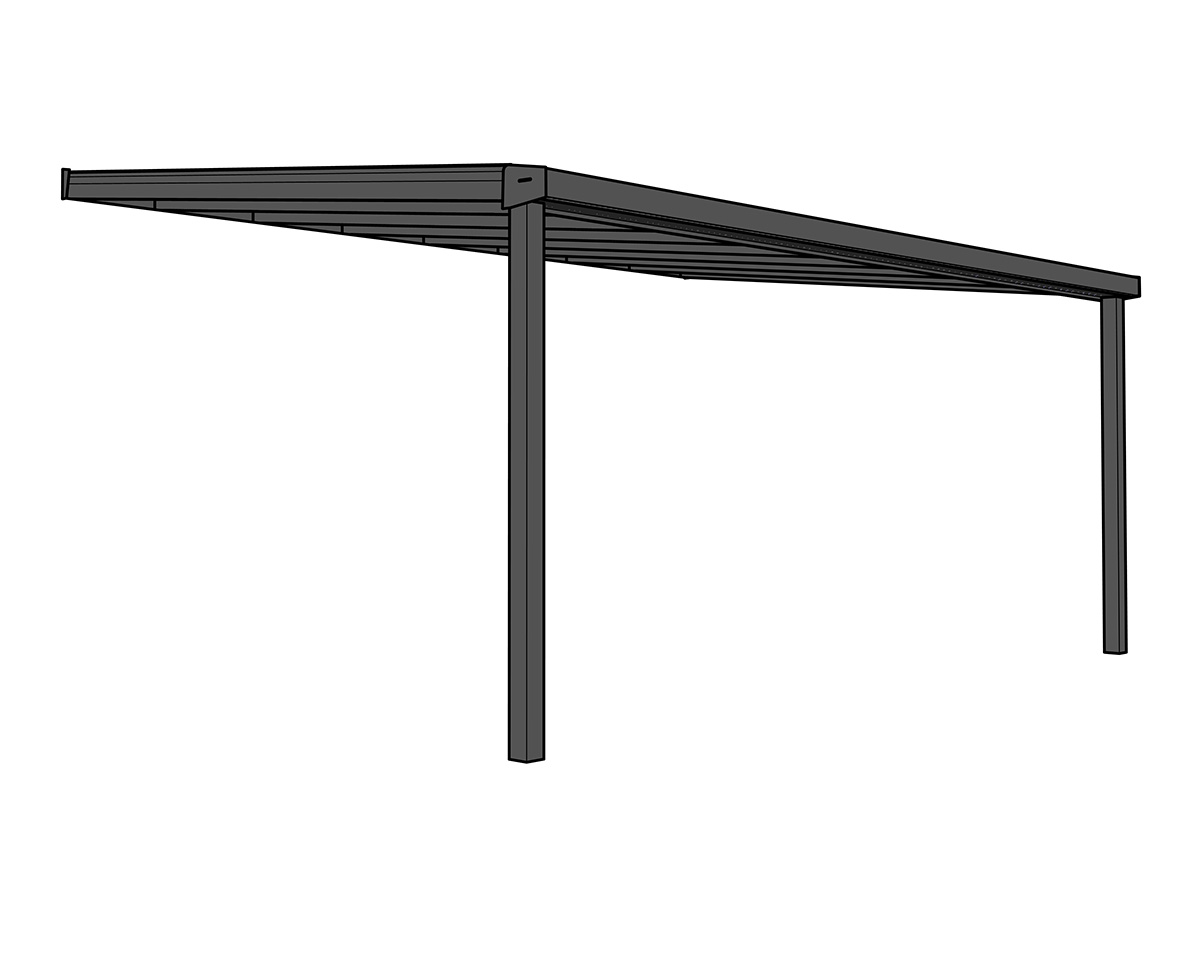 Products in this version: