Timeless canopies in an economical edition and minimalist form! Classic canopies not only enhance the garden's appearance but also protect it from the sun, creating comfortable conditions for relaxation.
An advantage of the classic pergola is its timeless design! It also stands out with durability, allowing for long-term use. Its basic version is designed based on the simplest solutions, with the option of expansion in the future. Variant side panels made of aluminum, sliding glass doors, reflectors, or custom-made trellises are just some of the possible solutions we can offer.
The roof is made of high-quality triple-wall polycarbonate, resulting in a timeless look. The structure allows for use as a wall-mounted canopy on two support posts or as a freestanding model on four supporting profiles. The pergola is available in the colors RAL7016 or RAL9016.
Standard Color Versions (full RAL color palette available for an additional fee)
Classic pergolas
Each pergola is individually priced after measurement, which is carried out by our specialists.
The net price per square meter varies depending on the final size of the pergola, the accessories used, the location, and the specifics of the installation. Roughly, the cost per square meter of the roof ranges from 650 PLN net (for a roof with an area of 48m2); 850 PLN net (for a roof with an area of 20m2); 930 PLN per square meter (for a roof with an area of 12m2).
Price:
od 799zł brutto za m2 (przy powierzchni 48m2 dachu)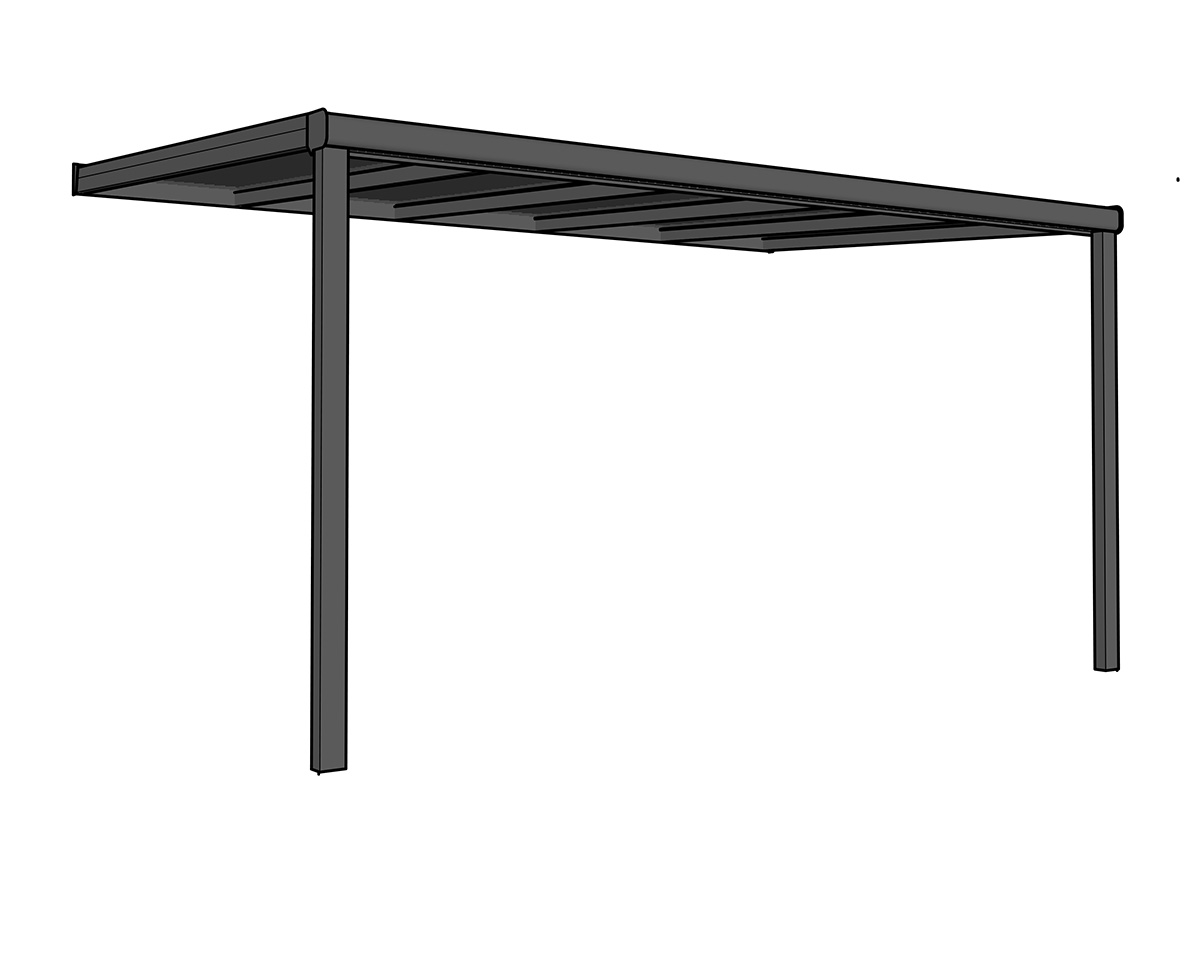 Products in this version: